Know about Silver Nath
Posted by SNEHA MIRIAM KURUVILLA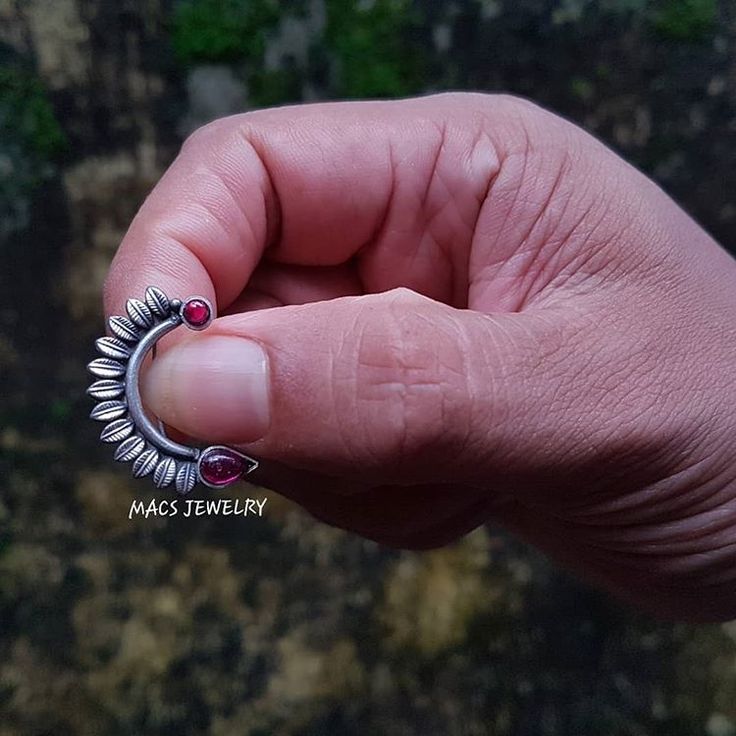 Nose Nath or Nath nose ring is a major part of our Indian tradition. नथ (in hindi)
Unlike simple nose rings which are used on daily basis, nath nose rings are elaborate and are worn by women for their marriage and festivities. It is an essential part of a bride's outfit and is deeply rooted in the culture of India. It became part of various symbols of marital status of Indian women. 
Naths are a great way to bring a touch of older traditions to your marriage.
Nath became popular in 9th and 10th century and is believed to be introduced by Mughals and became extremely popular among Muslim women and later among Hindus, Rajputs and Marathi women. 
There are different types of naths based on regional preferences. 
Oxidised Maharashtrian nath is a traditional silver nose jewellery worn by Maharashtrian women for wedding, puja and other festivities. Kolhapuri Nath designs are unique and popular among Marathi women. 
Shikharpuri Nath is popular amongst the brides in Punjab. It has a big hoop design and chain which is pinned to the hair 
The Garhwali Nath is a traditional Nath worn by the married Pahari women of Tehri region of Uttarakhand.
Nathni is the lighter version of the hoop style nath with a light chain and is popular in Rajasthan and Gujarat. 
Nathuri is the nath of the Rajasthani brides and South Indian nose ring is known as a Mukutthi. Some women in South wear nose rings on both the sides of the nose. 
As many of our clients loved to wear naths as daily wear, we have designed simple designs which will be perfect for minimalistic brides and as daily wear. 
Our minimal nath designs in Maharashtrian and Kolhapuri Naths are most loved silver nath online and can be worn as daily wear nath too. We also have simple nose ring naths which are perfect as daily wear. 
We offer a wide collection of pure silver oxidised nath and pure silver nose rings online for women. All our Naths and Silver Nose Jewellery are hand made in 925 hallmark silver. 
These Silver nath nose rings are for pierced nose. Shop Designer oxidised nath online shopping in India. Our in house made silver nath design and pure silver nose ring are surely a great choice for you at affordable rates.
Shop nath here
Collection 2019
Sale 70% Off
Third slide